1. Log into your admin and click on Configuration > Plugins.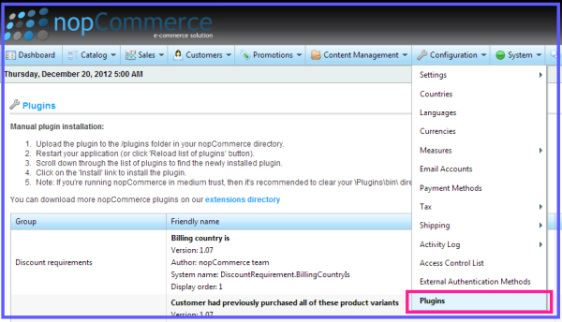 2. Find Google Product Search plugin (a part of the Promotion feeds group).
If the plugin is not installed, click on Install link.
3. Click on the 'Configure' link.

4. Set 'Product thumbnail image size' to 300.
5. Set the relevant Currency.
6. Set the "Default General category" to the most general category relevant to your store, and then save changes and Generate the feed.
7. Copy the feed link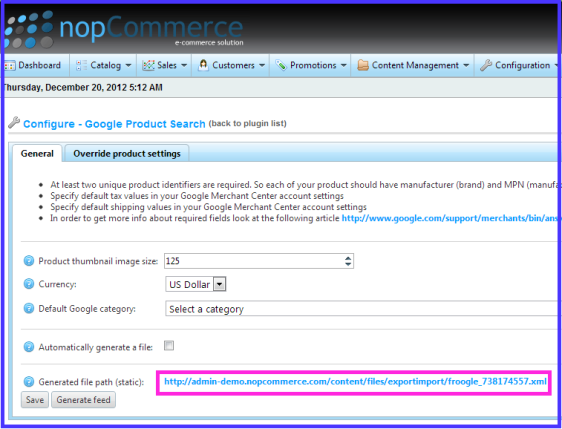 8. Go to http://www.storeya.com/partners/nopcommerce
9.Click on the "Get started now - Connect with Facebook" button
10. Paste the feed to the Google Feed URL field.
8. Click on "Continue" button and then on "Activate" button.
9. Connect your store to your Facebook fan page.
10. Once you are happy with your Facebook store's customization have it published!